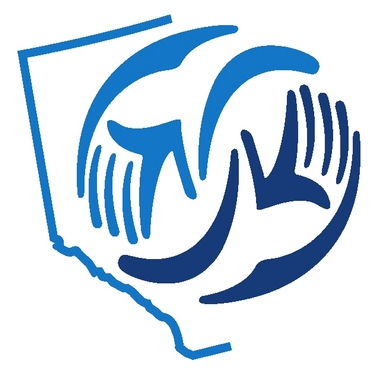 Association of Sign Language Interpreters of Alberta
ASL-English Interpreters

Deaf Interpreters
Send us an email if you are student in an Interpreter Education Program (IEP), recent grad, new-to-Alberta interpreter. We would love to welcome you to ASLIA.
ASLIA is a provincial association which represents its membership and advances the sign language interpreting profession by promoting the provision of high quality service through the endorsement of ethical practices, standards, and the continuing development of interpreting skills, underlying knowledge and professional growth.
ASLIA is proud to recognize the design talent of Kayla Bradford. Kayla's design for ASLIA is representative of a community of individuals across Alberta with international affiliations. Retrospective to our previous logo, blue hues were incorporated giving the logo a sense of tradition.

Born and raised in Edmonton, Alberta, Kayla graduated from The Northern Alberta Institute of Technology (NAIT) in 2007 with a Certificate of Graphic Sign Arts. Since then she has put her talents to use as a freelance graphic designer. She is also actively involved with Edmonton Association of the Deaf (EAD), Alberta Deaf Sports Association (ADSA), and the Alberta Association of the Deaf (AAD).
Kayla can be contacted via email at kaylambrad@gmail.com for design requests.