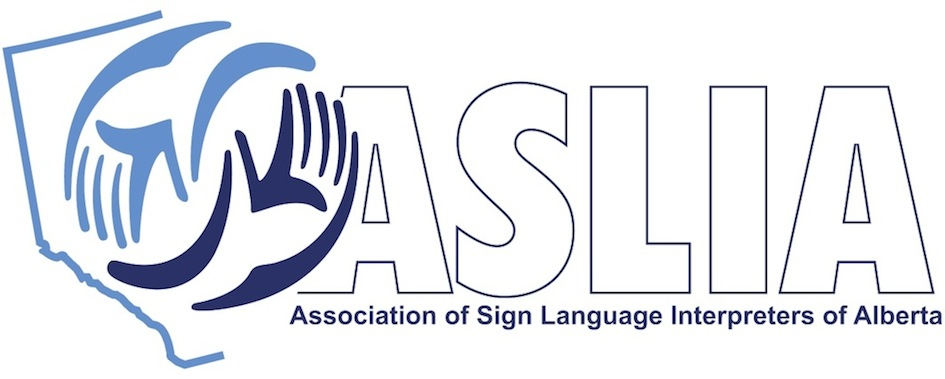 ​​WELCOME TO ASLIA!
ASLIA is a chapter of the Canadian Association of Sign Language Interpreters (CASLI).
​​
​
*ASLIA was formerly known as ACRID (Alberta Chapter of the Registry of Interpreters for the Deaf).
*CASLI was formerly known as AVLIC (Association of Visual Language Interpreters of Canada).
MISSION STATEMENT
​
​ASLIA is a provincial association which represents its membership
​and advances the sign language interpreting profession
​by promoting the provision of high quality service through the endorsement of ethical practices, standards, and the continuing development of interpreting skills, underlying knowledge and professional growth.
BE CONNECTED, BE INVOLVED!
​​Are you...
- Enrolled in an Interpreter Training Program?
​​- A Recent graduate from an Interpreter Training program?
- New Interpreter to our community?
We would love to hear from you and welcome you to Alberta! We know people you can connect with, places to get involved, and ideas for professional growth.
Contact ASLIA: aslia@aslia.ca
​​​
*Click on pictures to connect to
our Social Media pages*
Website Support

If you are having trouble logging into Members Log-In or other website difficulty contact webmaster@aslia.ca