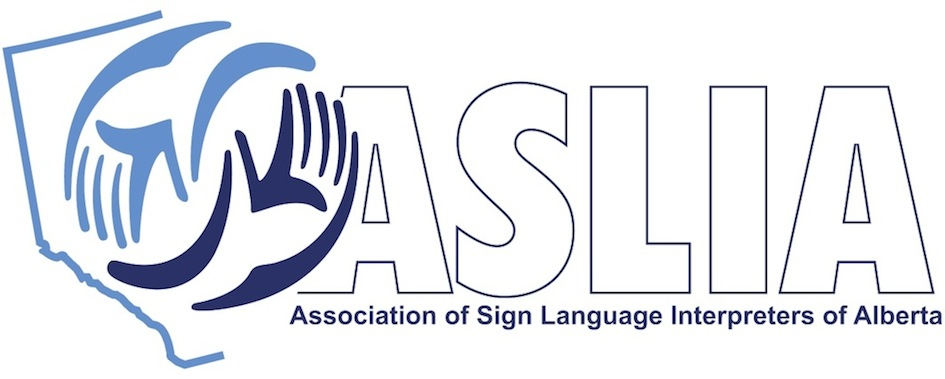 ASLIA'S GRIEVANCE PROCEDURE AND DISPUTE RESOLUTION PROCESS
Interpreters follow a stringent Code of Ethics and follow a Guideline for Professional conduct. A situation may arise where the Deaf or Hard of Hearing individual(s), hearing individual(s), or team interpreter perceive a breach of those standards. Affected parties may submit a grievance at either the provincial (ASLIA) or national (CASLI) level. Each system of resolution is based in a spirit of mutual respect, and comittment to understanding and resolution. Every effort will be made to resolve concerns between the parties directly through open communication with the intent of developing and maintaining cohesive professional and Community relationships.
ASLIA GRIEVANCE PROCEDURE
A complaint may be directed to the ASLIA President in the language of choice (English or ASL, via letter or video) within 3 months of the incident in question. The matter will be addressed directly with the parties involved in an effort to resolve the issue. If resolution is unsuccessful, the President will follow procedures outlined by ASLIA in establishing a committee to pursue the situation further. The committee is responsible to investigate the findings, make a decision and recommend a resulting action.
AVLIC'S DISPUTE RESOLUTION PROCESS
CASLI's Dispute Resolution Process (DRP) is a three-level process to deal with concerns: Discussion /Consultation, Mediation, and Grievance. ASLIA has access to trained internal and external resources to assist parties throughout the resolution process. Though it is anticipated that most issues can be resolved by discussion and communication, if resolution is unsuccessful after level two mediation, the issue may be formally forwarded to a Grievance Committee. The committee is responsible for investigating the findings, determining if a violation of the Ethics has occurred and issues a decision. For more information about the DRP or to discuss an issue of concern, please contact CASLI.