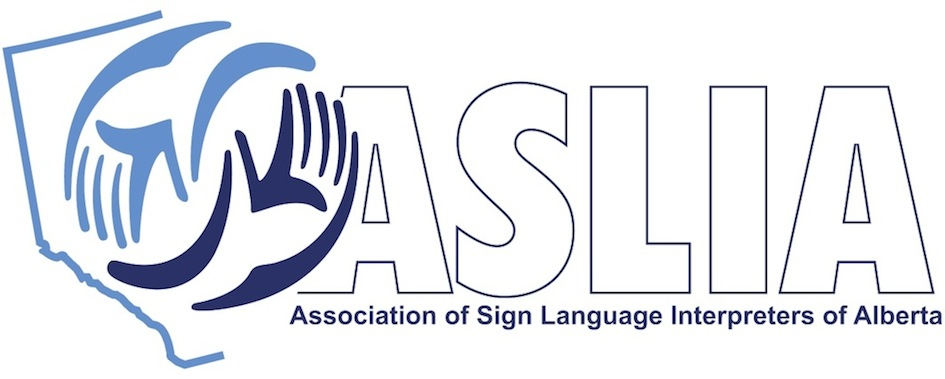 ABOUT ASLIA
Incorporated in 1978, ASLIA (formerly known as the Alberta Chapter of the Registry of Interpreters for the Deaf - ACRID) is a registered, non-profit society whose members are professional sign language interpreters who provide quality interpreting services to hearing, Hard of Hearing, and Deaf individuals.
Nationally, ASLIA is affiliated with the Canadian Association of Sign Language Interpreters, CASLI, which promotes networking among existing interpreter organizations and nurtures the development of the vibrant interpreting profession.
The encouragement, support and active collaboration that we receive from Deaf and Hard of Hearing organizations and individuals contributes immeasurably to every phase of ASLIA's work.
ASLIA is a member of WASLI.
​​World Association of Sign Language Interpreters
www.wasli.org